Art
The Hague University of Applied Sciences is perhaps not the most obvious place to come across an art collection but our main building at the Johanna Westerdijkplein houses a special collection.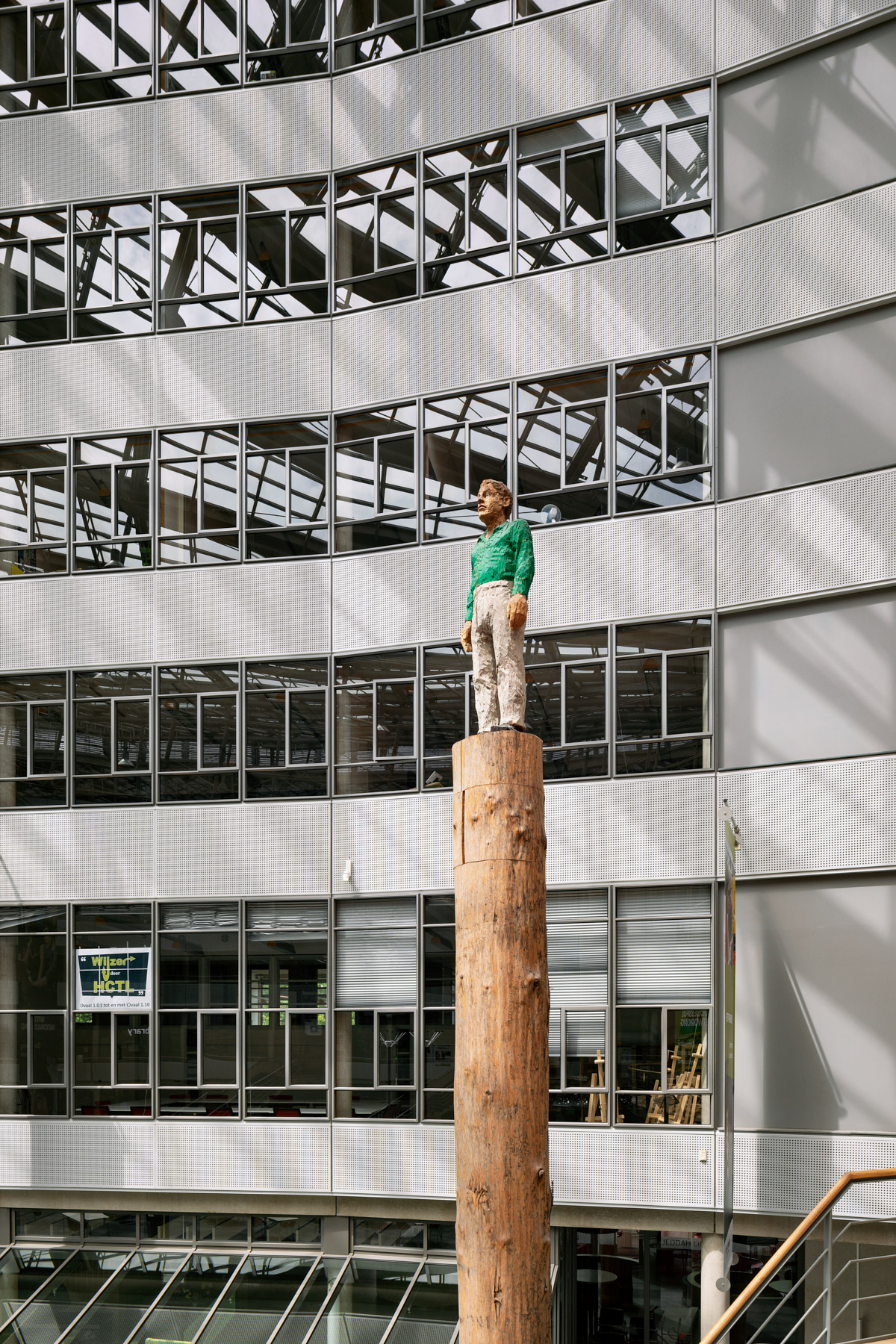 The collection
A selection of the artworks at THUAS
Art Collection
Art inspires, intrigues and invokes thoughts, feelings and associations. Perhaps not everyone is aware of it, but there are many forms of art in The Hague University of Applied Sciences. Our main building at the Johanna Westerdijkplein has housed a special collection since it was opened in 1996. Because the art collection has already been compiled during construction, it forms a symbiotic whole with the building. That is nice, but it also has its disadvantage that for many students and staff the art is not or hardly noticeable. 
Let's take a closer look. This can be done by walking an art route or paying a visit to the art website. On the art collection website of The Hague University of Applied Sciences, the artworks are placed online and you can read more background information about the collection and the works.
The Lighthouse is involved in the management and maintenance of the artworks from the collection. Many works of art were taken out of storage, restored and hung on a new spot. The collection has also been extended with the work The Bubble by Johan Nieuwenhuize. In addition, a lot is being done to make the collection more visible, including the art website and through the production of a new book about the collection (published in autumn 2021).
Art at The Lighthouse
In addition to managing and activating the official art collection, The Lighthouse wants to do more with art within the university. We organize exhibitions, often in the Expo (behind the Speakers' Corner), sometimes in the Atrium or in one of the corridors. These are exhibitions within the context of a theme and sometimes an exhibition on the work of students or employees.