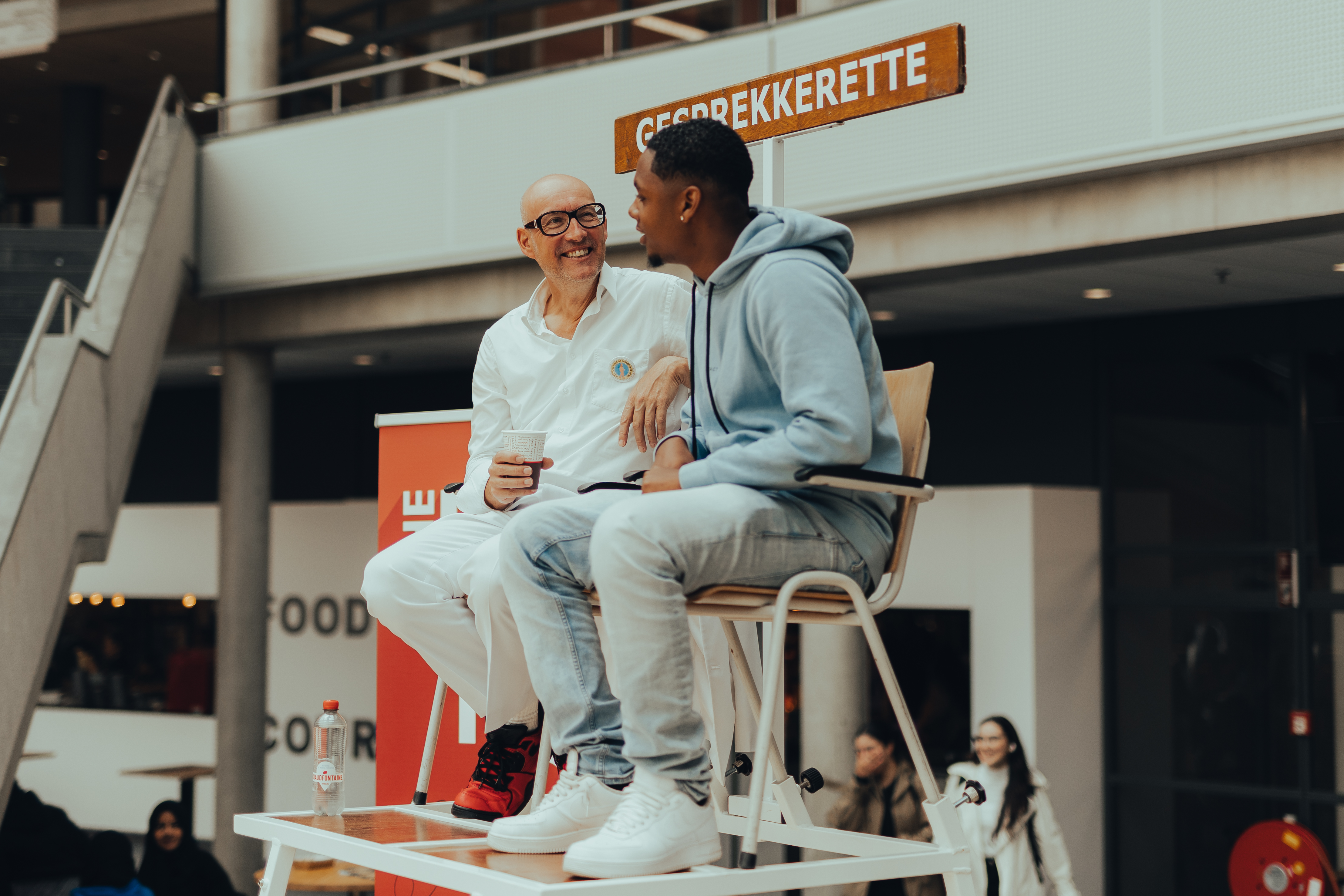 On Tuesdays, between 12:00 and 14:00, Oscar Prinsen offers a chance for a meaningful conversation. You'll easily spot him in his white suit, perched on his tall chair in the central hall. If the seat next to him is empty, do take a seat!
Oscar is a socially engaged artist with a philosophical inclination. He operates from Het Instituut voor de Loslopende Mens. which serves as a platform for individuals who have become detached from their traditional backgrounds and are increasingly introspective. Due to a lack of family ties, associations, political affiliations, religion, and a growing sense of individualism, people find themselves adrift. In the quest for a new direction in life, the modern person ponders: Who am I? Where am I? and Where do I want to go? The Institute provides a space for "being," "thinking," and "doubting." It's a place to foster self-development, cultivate vision, ask questions, and engage in matters of purpose, significance, and guidance.
Come visit Oscar for a meaningful conversation!