International alumni chapters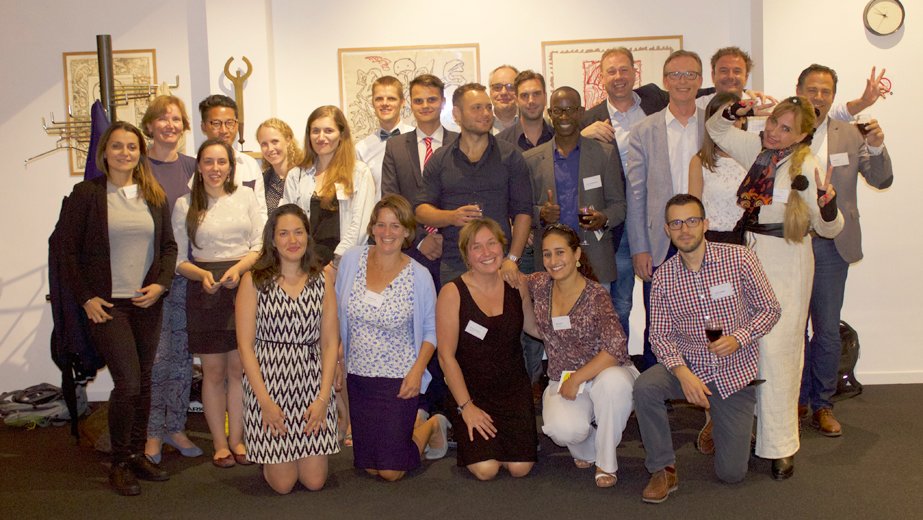 A worldwide network
Located in the international capital of Peace and Justice, the Hague University of Applied Sciences offers degree programmes in which themes such as global citizenship, internationalisation and networking play a central role and it attracts a large number of internationally-oriented students; both from the Netherlands and abroad.
With a total of 26,000 students, the university is home to 4,000 international bachelor students and 650 annual exchange students from 130 different countries. THUAS boasts more than 350 agreements and partnerships with partner institutions abroad. The Hague University of Applied Sciences has earned the right to call itself one of the most international universities of Applied Sciences in the Netherlands.
This international focus is also represented in our network of graduate students. Almost 10% of our 80,000 alumni live abroad. From Aruba to Sweden, from New York to Melbourne: THUAS alumni are everywhere. The Hague University believes in a long-term, mutual and meaningful relationship with its alumni. That's why we are committed to keeping in touch with our graduates outside of the Netherlands and facilitating local initiatives.
Alumni chapters
To foster contact we are establishing alumni groups around the world; local chapters led by a board of volunteers who organise several meetings a year where alumni meet for a drink, to network, listen to a speaker, or visit a company.
At the moment our groups are only virtual: Facebook groups that you can join to connect with other THUAS alumni in your city or country. Below you will find an overview of the current groups.
Volunteers
Would you like to be actively involved and lead an alumni chapter? Please write to us at alumni@hhs.nl. Even if your city/country isn't on the list, we would love to hear from you!