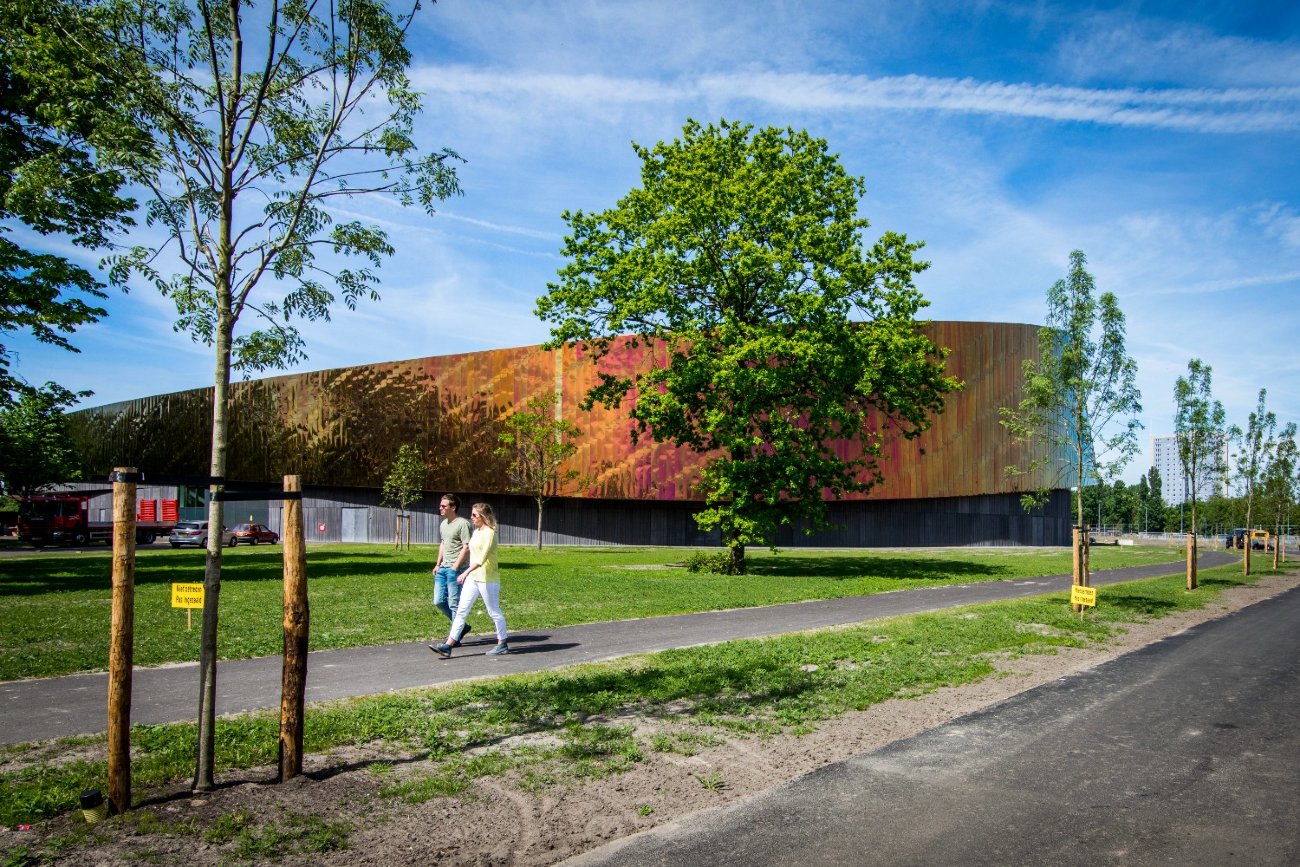 The building houses an all-purpose sports centre that can accommodate 3,500 persons. It contains four gyms, a dance studio, a dojo, and twelve lecture and instruction rooms. There is a beach sports facility with six beach volleyball courts and one for beach soccer. A gymnastics centre and an amateur sportshall complete the indoor facilities at the Zuiderpark Sports Campus. Outside you find football fields, a multifunctional artificial turf field and a beach court.
Contact
Mr. P. Droogleever Fortuynweg 22
2533 SR Den Haag
070 – 305 21 01
Take a look at this location
Take a virtual tour of the Sportcampus Zuiderpark location. Use the menu to go directly to a specific spot within the building.
If you are coming to Sportcampus Zuiderpark we advise you to come by bike or public transport if possible. Due to other events the number of parking spaces are limited