President Zelensky to address students via livestream at THUAS. Don't miss it!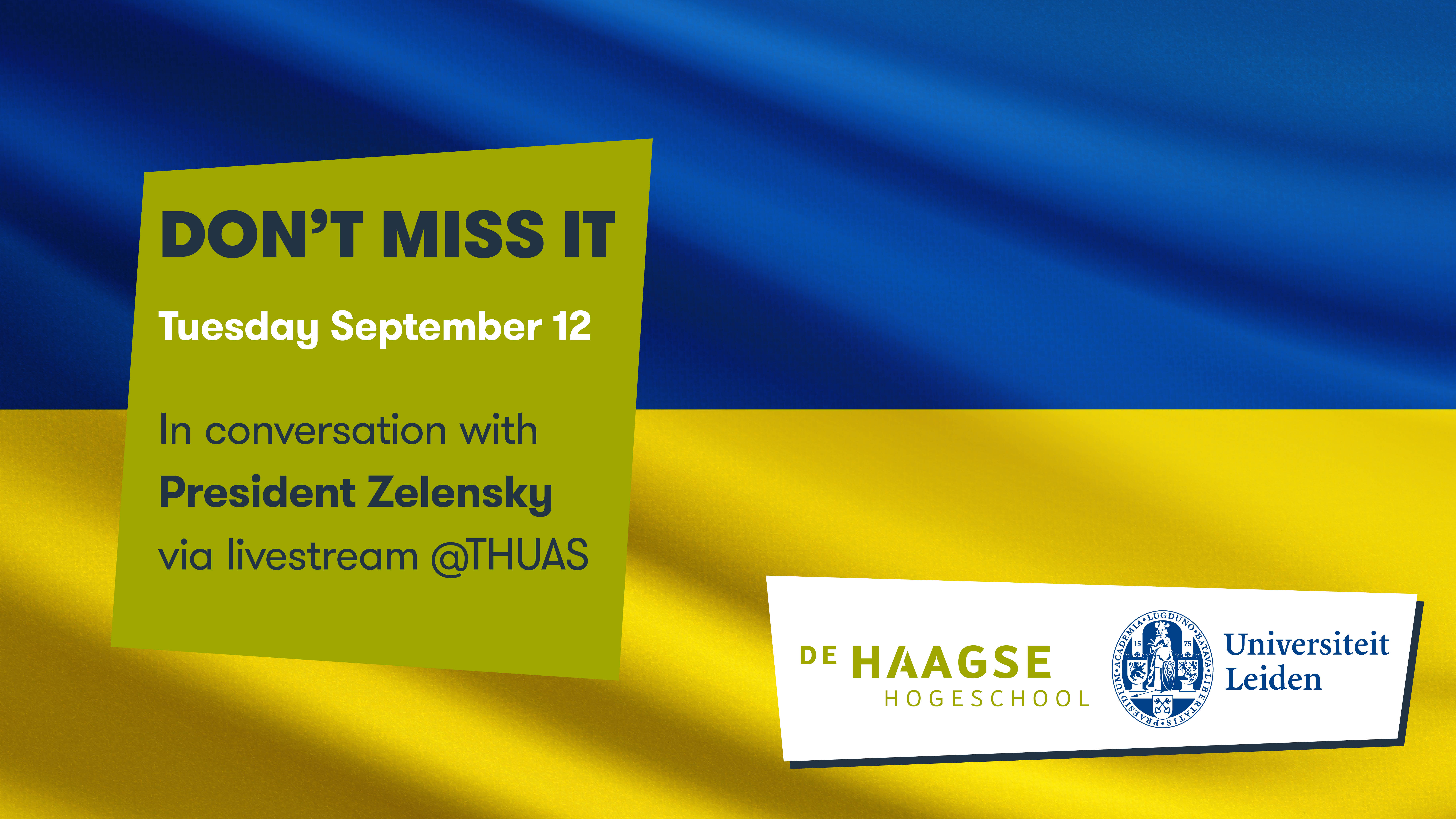 On Tuesday 12 September at 11AM, the Ukrainian President Volodymyr Zelensky will address students from The Hague University of Applied Sciences and Leiden University via a livestream. After his address, a number of students will be offered the opportunity to ask questions. Following this, a discussion with the attendees will take place. We are proud that we can offer our students this unique opportunity to engage with President Zelensky, a courageous and inspiring leader defending freedom and democracy in Europe.
 
You can also watch the livestream online, such as from home or during a 'watch meeting' in a class room or at the office. To make that happen, log in on Tuesday morning using this link. When watching from a different location, it won't be possible to ask questions or to participate in the organised discussion held in the Auditorium afterwards. However, if you do have questions or concerns, please share those with someone. For example, by discussing them with your study adviser or student counsellor (for students) or your supervisor (for employees).

Disclaimer: Due to the circumstances in Ukraine, it may be possible up to the last minute for the planned event to be rescheduled or even cancelled. In case this happens, we ask for your understanding.