MBA mini conference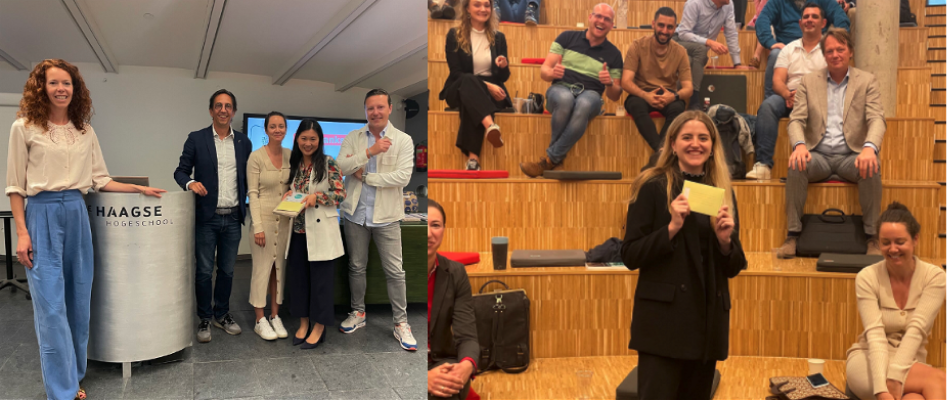 The first annual MBA Mini Conference for Sustainability was held at our university on Monday, 16th May 2022.
Rutger Smit, the CEO of Bitterbal Bezorgen, opened the conference with a TEDTalk. He described to MBA students, faculty, lecturers and friends about his unexpected but successful journey to entrepreneurship. Then, MBA students Aiting Li, Anastasia Warnar, and Rosemary O'Neill pitched their innovative sustainable business ideas to the panel and audience. The panel, comprised of Dr. Kim Poldner, Jordi den Ouden, and Rutger Smit, awarded Aiting Li first prize for having the idea with the potential for the biggest impact.

Rosemary O'Neill, the Audience's Choice winner, says, "It was such a fun experience! I'm proud that I was able to develop my own business idea and present it at the MBA Mini Conference for Sustainability. It was nerve-wracking to pitch my idea as if I was talking to investors, but the feedback was invaluable. I hope I can take the panel and audience's comments and continue to develop my business idea for the future."

In a time when sustainability is becoming ever more important, the MBA programme is proud to support its' students in their ideas and endeavors. We want to extend a special thank you to everyone involved.

We can't wait for next year!