Experienced peacekeepers and experts discuss the effects of COVID-19 on peacekeeping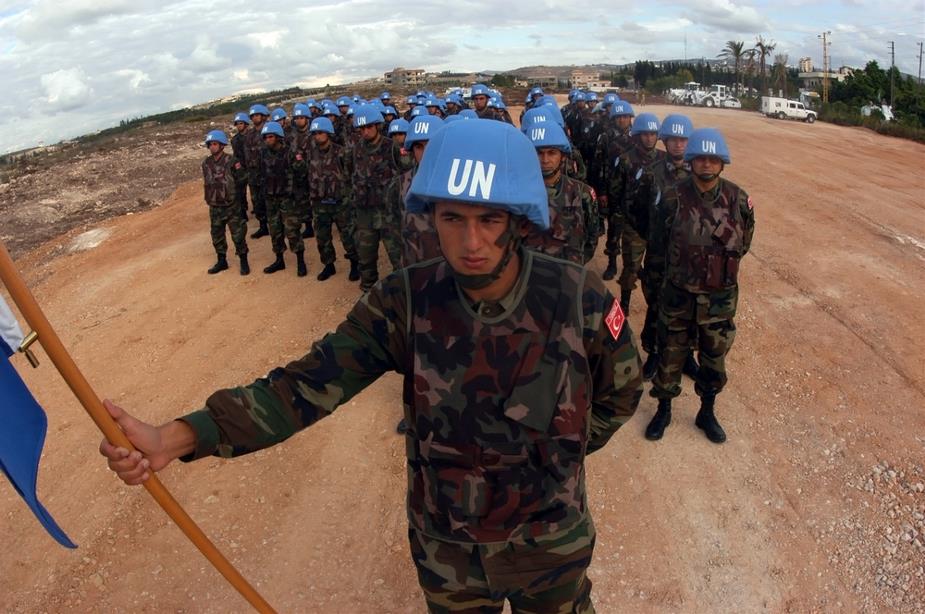 On Monday 29 June 2020, the Chair of UN Studies in Peace and Justice at Leiden University and THUAS organized a webinar entitled 'After COVID-19: The Impact of the Coronavirus on the Future of Peacekeeping.'
The event After COVID-19 was moderated by Alexandra Novosseloff, with panellists including Jeremy Drage, Sladjana Cemerikic, Adam Day and Richard Gowan. Video of the event is available here.
During the event, panellists shared important insights on what the main problems are but also identified several potential solutions and opportunities as the crisis unfolds.
First, Mr Drage noted that missions in the field are facing significant challenges in implementing their mandates under the constraints of lockdowns and travel restrictions, limiting their legitimacy among the local population. UN missions cannot meet with crucial interlocutors, are limited in their mobility, and have to find administrative solutions to challenges with troop rotations.
However, Mr Gowan argued that, so far, UN peacekeepers have adapted rather well to this unprecedented crisis, especially when we recall the fiasco of UN troops in Haiti spreading cholera. Since then, the UN has learned to play a robust and constructive role in public health crises. Mr Drage shared that MONUSCO, for example, has chosen an approach of 'stay and deliver,' while ensuring staff safety and taking measures to avoid that the UN would become a vector of transmission of the virus.
Second, Ms Cemerikic and Mr Day noted that there is a risk that the deep and long-term economic crisis will increase instability and heighten the demand for peacekeeping. At the same time, its impact may not be linear or predictable. While economic shocks preceded violent conflict in Yemen and Syria, they ushered in transformative changes to society in Tunisia and Sudan.
There may thus be an increasing demand for peacekeeping, but panellists doubted whether the international community would be able and willing to fill this demand. Ms Cemerikic suggested that, due to the economic crisis, there may be less capacity and willingness of UN member states to contribute to public goods such as peacekeeping. However, Mr Gowan noted that in the similar 2008 financial crisis, member states did not impose significant financial cuts on existing peace operations, but the UNSC did become more reticent to launch new large peace operations and frequently debated the cost implications of broad mandates. This led the UN to deploy more light-weight and innovative approaches.
Meanwhile, the UN's ability to respond effectively is hamstrung by the acceleration of severe frictions between the UNSC's permanent members. The increasing dysfunctionality is, once again, underlined by the fact that the UNSC took three months to adopt a resolution supporting the UN Secretary-General's call for a global ceasefire. Although in the short-term, the Council has compartmentalized and continued to adopt mandate extensions, in the long term, such issues will likely decrease the effectiveness of peace operations.
Despite these three critical problems generated or exacerbated by the COVID-19 crisis, there was also room for optimism and hope. As Ms Cemerikic quoted the Dutch football legend, Johan Cruijff, "every disadvantage has its advantage." Several panellists noted that the current crisis may offer an opportunity to rethink whether peace operations are still fit for purpose, and make them both more simple and more effective.
First, the pandemic might finally help force a breakthrough for initiatives like the Women, Peace and Security agenda and the use of technology in peace operations.
Second, the crisis may be a learning opportunity, showing the need for increased participation in humanitarian assistance and disaster response, closer cooperation with actors such as OCHA, and strengthened cross-border programming.
Third, the UN and member states could make use of the current moment to rethink whether UN peace operations are still fit for purpose. Mr Day argued that the UN should establish peace operations along a spectrum, from small-scale personal envoys to large peacekeeping missions. It should also think more flexibly about the use of force, and make more use of alternatives such as formed police units to provide urban security. Finally, the UN should improve its efforts to get a grip on the political economy of conflict situations, so as to better address transnational illicit networks, corruption and social exclusion.
Given these reflections, the panellists noted some recent developments that may provide a reason for hope. With a paralyzed UNSC, Secretary-General Antonio Guterres has stepped up to make a case for multilateralism. He has famously called for a Global Ceasefire, which panellists noted was a good example of leadership in challenging times.
Moreover, Mr Gowan observed that the COVID-19 pandemic hurt President Trump's domestic standing, improving the chances for Democratic candidate Joe Biden in November's presidential elections. Biden's election would likely relaunch the close cooperation with the UN Secretariat on peacekeeping and improve America's multilateral engagement. This would offer a much-needed boost for the prospects of UN peacekeeping and may have an even more significant impact than the COVID-19 pandemic.