Supporting academics to become International Educators through Professional Learning Communities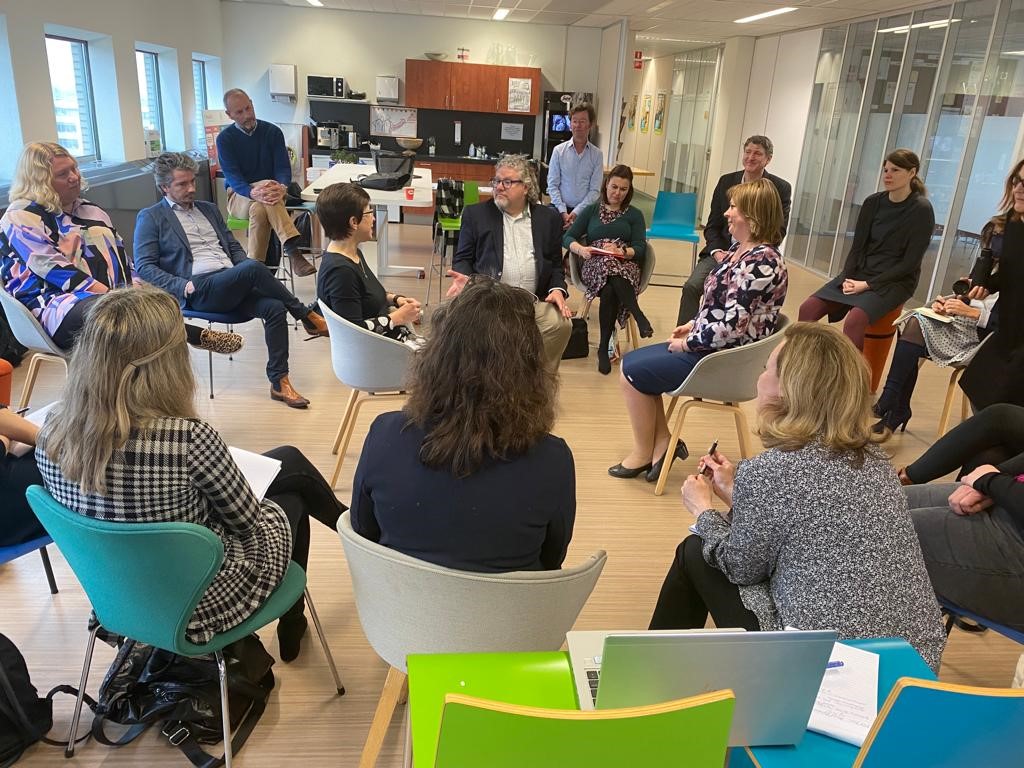 Working, learning and innovating increasingly take place in networks. In interaction with peers, professionals share their practice, knowledge and relevant contacts they may have. Research points towards the advantages of such informal learning on emerging questions and problems in the workplace since the learning is contextualised in the daily practice and organisational culture. 
Within higher education internationalisation of teaching and learning presents numerous challenges for which contextual solutions are needed and different stakeholders are involved. Academics have been identified as one of the key stakeholders in the process of internationalisation of the curriculum, yet many academics have not moved beyond viewing internationalisation as mobility and international exchange and may not feel equipped for curriculum internationalisation.
Purpose of the research
This Erasmus + project will support purposeful, institutionally-relevant steps towards internationalisation of the formal and informal curriculum. It also seeks to support academics to internationalise their teaching and learning practices through participating in Professional Learning Communities, both in their own institutions and in joint communities run by the participating institutions. Through these Professional Learning Communities academics can upskill their competencies, innovate their pedagogies and embrace their role as international educators at their home campuses.
Approach
Using the 4*4 PitStop-model for pop-up professional networks as developed by The Hague Center for Teaching and Learning and the research group Sustainable Talent Development, the seven project partners, including THUAS,  will pilot a number of internationally diverse Professional Learning Communities (PLCs) as an innovative format of training of academics linking education with research and innovation by providing the PLCs with research-based instruments in recurring cycles of collective inquiry and action research. 
To nurture and sustain the PLCs a tool kit repository for PLC facilitators will be developed as well as a Guide to initiating and facilitating cross-institutional PLCs aimed at internationalising teaching and learning. The pilots will be analysed and documented in a Case Study Patchwork.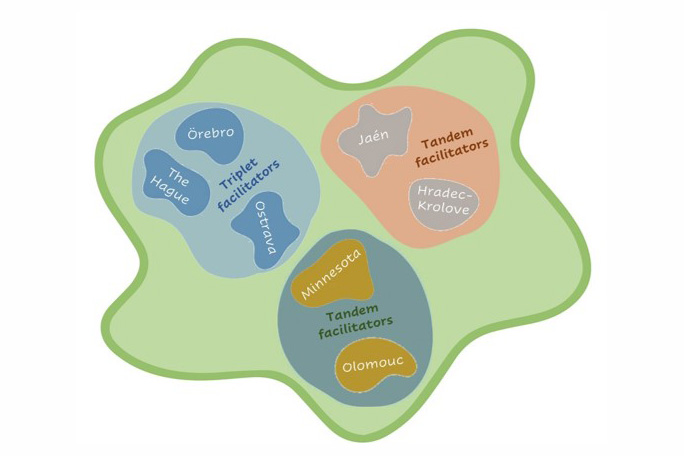 Cooperation partners
Our partners in the project are:
Örebro University- Sweden
Palacký University Olomouc- Czech Republic
The Hague University of Applied Sciences- Netherlands
University of Ostrava - Czech Republic
University of Hradec Králové- Czech Republic
University of Jaen- Spain
University of Minnesota- USA
In the media
Read more about the project in the blog 'Facilitating online international learning communities'.
Financing

This project is financed through an Erasmus+ subsidy.
Duration of the project
January 2022 – December 2024
Team
Eveke de Louw

Claudia Bulnes

Jos Beelen

Jolanda van der Toorn
Contact

If you would like to participate in our learning community or are interested in our research, please contact Eveke de Louw (e.e.delouw@hhs.nl)