KOIOS - Experimental research and development project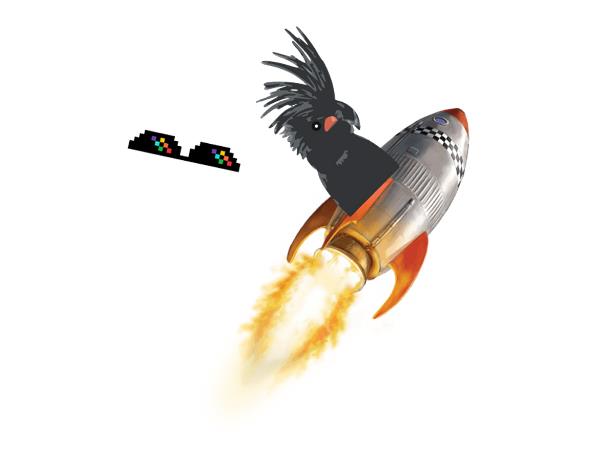 KOIOS is an experimental research and development project to promote educational innovation and provide education, especially on FinTech technologies, to students and professionals. In addition, the project links education, research and business. The aim of KOIOS is to facilitate and promote lifelong learning, which is available to everyone thanks to the open source concept. The project originated from the blockchain minor and is a joint initiative of the New Finance research group (part of the Centre of Expertise for Digital Operations & Finance) and the Finance & Control degree programme (Faculty of BFM). KOIOS also actively cooperates with the Faculty of IT & Design.
Digital education platform free to all
Within KOIOS, a team of (lecturer) researchers and students, supplemented by specialists and professional partners, is building a digital open source education platform. This means that anyone can use it free of charge. KOIOS uses digital technologies such as the internet and blockchain to innovate education and open it up to a wider audience. For example, for students, teacher training institutes, companies and the government.
The public infrastructure also enables the user to experiment with educational innovations. Consider experiments with tokens and badges as rewards for learning or contributing to the platform, of new forms of blended learning, but also of new forms of co-creation in the curriculum to enable flexible and lifelong learning.
Accelerating educational innovation
The KOIOS open learning environment enables lecturers and people from professional practice to develop and launch new educational content faster. Because it is possible to build on each other's work in an open environment, for example, the project can experiment with accelerating educational innovation, lower costs for educational development, lower tuition fees and generally accessible education for all.
The Hague University of Applied Sciences already offers education on digital technologies through KOIOS: the Blockchain, Data science for financials, Cyber security and Trading digital assets minors. Through learning by doing and researching, students, various field partners, researchers, lecturers and other (international) educational institutions continue to build on this project with enormous energy.
Collaboration
Together with the municipality of The Hague, the LOOFC and field partners, such as the Dutch Blockchain & Dutch AI Coalition, the team of The Hague University of Applied Sciences will work on the use of KOIOS for, among other things:
1. Improving the connection between education and the professional market;
2. Bridging the gap between senior secondary vocational education and universities of applied sciences.
In addition, the municipality of The Hague is researching whether KOIOS can strengthen the Digital Competence and Education Centre . One goal of this centre is to reduce the quantitative and qualitative shortage of digital talent in the regional labour market.
The goal of KOIOS is to create a decentralised blockchain education infrastructure with an open source licence that is accessible to anyone in the world who facilitates and encourages lifelong learning.
To get there, the team is working on:
· Digitalisation of more subjects - the Finance & Control and ICT degree programmes, in particular, currently use KOIOS;
· Experimenting with and implementing (decentralised) revenue models that work with internet and blockchain technology, among other things;
· Experimenting with digital accreditation.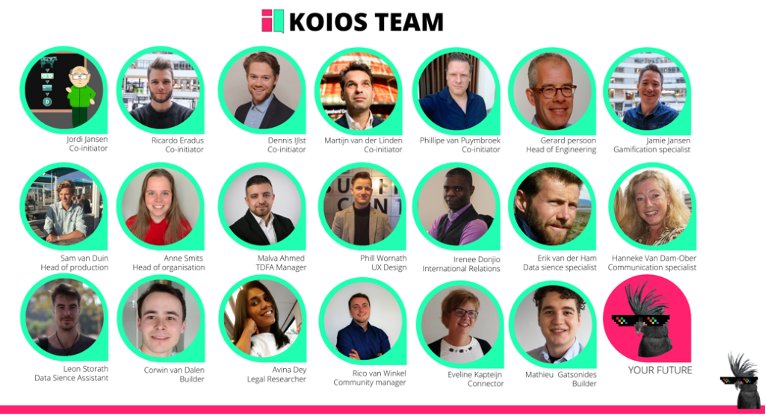 Interested?
The team is constantly looking for lecturers who want to share their teaching materials with the world and for specialists who want to use their expertise to further improve the infrastructure. Students who want to contribute are also very welcome. Please contact Jordi Jansen: J.m.jansen@hhs.nl or via LinkedIn: www.linkedin.com/in/jordi-jansen-19797742/
(Intended) project duration
1 January 2019 - 31 December 2022
Project Leader
Jordi Jansen - j.m.jansen@hhs.nl
Degree programmes and/or minors involved:
Blockchain Minor Finance & Control ICT
Financing
KOIOS is financed by MRDH, the Municipality of The Hague, LOOFC, the Finance & Control degree programme and the New Finance research group.
Partners
Municipality of The Hague, Dutch Blockchain Coalition, LOOFC, ROC Mondriaan, YES!Delft, Innovation Quarter, The Hague Tech and regional businesses.
Read more