Robot vacuum cleaners in home care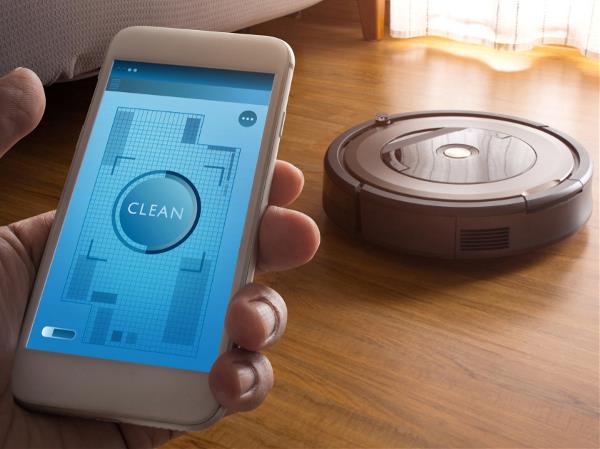 The workload in home care is high and technological innovations, such as a robot vacuum cleaner, can make a valuable contribution to reducing that workload and the amount of work done by home helpers, among other things. Not enough research has been done on the use of robot vacuum cleaners to be able to say this with certainty. Therefore, in April 2022, a large-scale pilot project was started in the municipalities of Amsterdam and The Hague, in collaboration with the care providers Axxicom Thuishulp, Cordaan Thuisdiensten (both part of Incluzio) and Tzorg, to measure the effect of a robot vacuum cleaner within the Household Help (HbH) domain. During this pilot, 100 robot vacuum cleaners will be used for a year at clients' houses in the municipalities of Amsterdam and The Hague.
To form a good picture of the applicability of robot vacuum cleaners within the HbH domain, several things are being studied. What needs to be changed in policy and working methods for the robot vacuum cleaner to contribute optimally to working more in a client-oriented manner, more efficiently and effectively? We look at effectiveness ('what is the added value in practice') and costing ('is a sustainable business case possible?').
Initial findings from the pilot project are positive
A small-scale pilot project in Amsterdam, in collaboration with the Municipal Health Service (GGD), yielded positive results. The use of robot vacuum cleaners saved time, eased the workload of home helpers and increased the self-reliance of clients. The current pilot project is on a larger scale and aims to confirm the earlier conclusions and answer additional questions.
Research
The study will last one year, and the intention is to use the robot vacuum cleaners at home with HbH clients for at least nine months. In this way, the applicability and added value of the robot vacuum cleaners can be properly studied. A total of 100 robots are being deployed with clients in the municipalities of Amsterdam and The Hague (spread across two cities and two organisations, this means 25 robots per city per organisation).

The robots will also be used during the summer of 2022 to study their applicability in periods when less help is available, for example due to holidays.
Collaboration
In this pilot, we collaborate with:
Duration
The pilot started in February 2022. The robot vacuum cleaners will be used in clients' homes from April 2022 and the project, including evaluation, will run until April 2023. The first research results are expected in March 2023.
Contact