The Hospital Room of the Future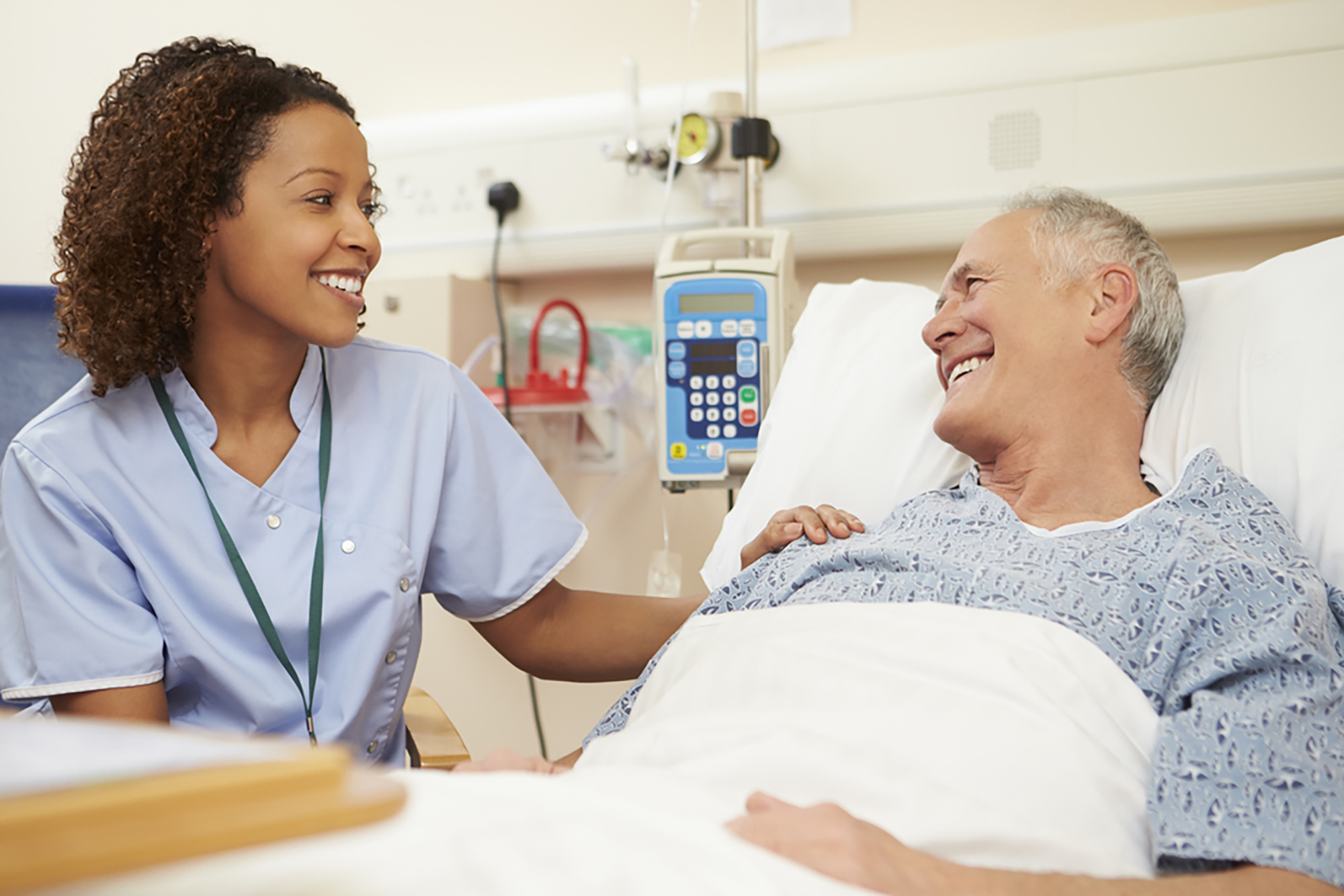 With all the (technological) developments that offer new possibilities, the way hospital rooms are setup can become better and more efficient in the future. For example, a patient can recover more quickly if there are possibilities for exercise in the hospital room. And automating measurements can ease the burden on care staff. The Oncological Care and Technology for Healthcare Research Group, together with HMC Antoniushove, are studying which innovations belong in the Hospital Room of the Future.
The Hospital Room of the Future consists of a 'university lab' at The Hague University of Applied Sciences and a 'living lab' in HMC Antoniushove. In these labs, researchers and students devise, develop, test and evaluate (technological) innovations for the hospital room of the future.
Patients are the priority
The innovations focus on four themes centred on the patient:
Patient safety: integration of early warning systems for monitoring patients. These systems provide early warning of changes in the patient's condition.
Patient mobilisation: movement stimulation of patients in the hospital room so that they can start working on their own recovery.
Patient experience: creating a pleasant environment for recovery.
Relieving care staff: reducing nurses' administrative work by automating measurements and recording them. This will give them more time for the patient.
Research 
Students from the Nursing degree programme, among others, ask care professionals, patients and family members about their wishes and needs. Their answers give designers and researchers guidance in devising innovations.

In the 'university lab', researchers and students test prototypes of innovations that stimulate movement of patients in the bed or the hospital room.
'Smart' hospital bed
Hillrom, a supplier of care products, offers a 'smart' hospital bed that can take a number of measurements (weight and movement). In the Hospital Room of the Future, researchers are looking at how this smart bed can contribute to improving the nursing process. 

The sensor technology incorporated in the bed also opens up new possibilities. In the 'university lab', students study how the technology in this bed can encourage patients to exercise more.
Additional information
Duration
This is an ongoing project.
Contact
Joost van der Sijp
j.r.m.vandersijp@hhs.nl
Lottie Kuijt-Evers
l.f.m.kuijt-evers@hhs.nl