Fighting childhood obesity together (Leer-Kracht Preventie in de Wijk)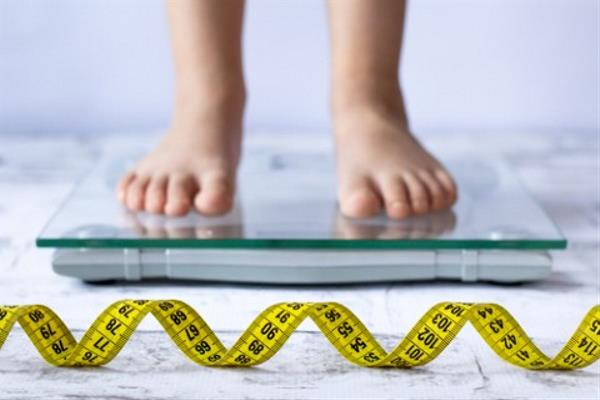 In some of The Hague's districts, there are relatively many overweight children and young people. So far, professionals are only partially succeeding in helping this target group. The Hague University of Applied Sciences, LUMC Campus The Hague and ROC Mondriaan join forces with Haaglanden Municipal Health Service, Stichting Lijn 1 Den Haag, ZWconnect and Xtra Welzijn to develop a unique, cross-domain refresher course for professionals on 'prevention and management of overweight and obesity in children up to 12 years of age'.
On average, about one fifth of The Hague youths aged 2-15 are overweight (including obese). In neighbourhoods with many inhabitants of lower socio-economic status, this percentage is higher, around 30%. These figures are from before the corona pandemic. Studies of the lifestyle effects of the corona measures show that young people themselves report eating less healthily, taking less exercise and gaining weight.
Studies of the lifestyle effects of the corona measures show that young people themselves report eating less healthy, taking less exercise and gaining weight.
There is a range of exercise on offer, but it is fragmented and not sufficiently interactive, proactive or preventive. The solution is to collaborate and connect to the social environment and possibilities of the residents and their communities. Refresher courses for professionals in senior secondary vocational education and training (MBO), university of applied sciences (HBO), research university education (WO) helps in this respect.
Research
The Gezond en Gelukkig Den Haag (GGDH or Healthy and Happy Hague) movement observes that professionals in The Hague hardly collaborate. At present, training programmes are often developed from one educational system and one discipline, and they are often supply oriented. Training is still too often detached from practice and has insufficient common ground with learning in the workplace together with other professionals from different fields, from co-creation with the patient or residents.
The partners in this project develop refresher courses together with professionals from the district, overweight children and young people and their parents. This refresher programme prioritises learning together in practice. We use the target group's strengths and align them with the knowledge that professionals already have.
The educational programme is being developed in the Hague districts of Bouwlust and Morgenstond. Afterwards, the refresher course will be made available to other districts, municipalities and interested parties. 
Collaboration
The Leer-Kracht Preventie in de Wijk project is a collaboration between various knowledge institutions and social organisations. From within THUAS, lecturers from the Nutrition and Dietetics degree programme and researchers from the Healthy Lifestyle in a Supporting Environment (GLSO) research group have contributed to the development of the refresher programme. Sanne de Vries, GLSO lecturer: 'We want to make a difference together and let professionals in the neighbourhood and the target group experience that an integrated approach works!' 
This project was made possible by a grant from ZonMw. 
Below is an overview of all participating parties:
Leiden University, The Hague campus
Xtra Welzijn
ROC Mondriaan
Employers' association ZorgZijn Werkt (ZWconnect)
Stichting Lijn 1 Haaglanden
Haaglanden Municipal Health Service
Duration
The project started in February 2022 and is divided into four phases with a total duration of 36 months. After analysing the problems in the1st year, an innovative and adaptive new learning environment for professionals will be worked on from the 2nd year onwards.
Additional information
More information about this project can be obtained from the project leader, Dr Irene Slootweg of the Leiden University Medical Center, I.A.Slootweg@lumc.nl.