3D printing of lightweight structures (ENLIGHTEN)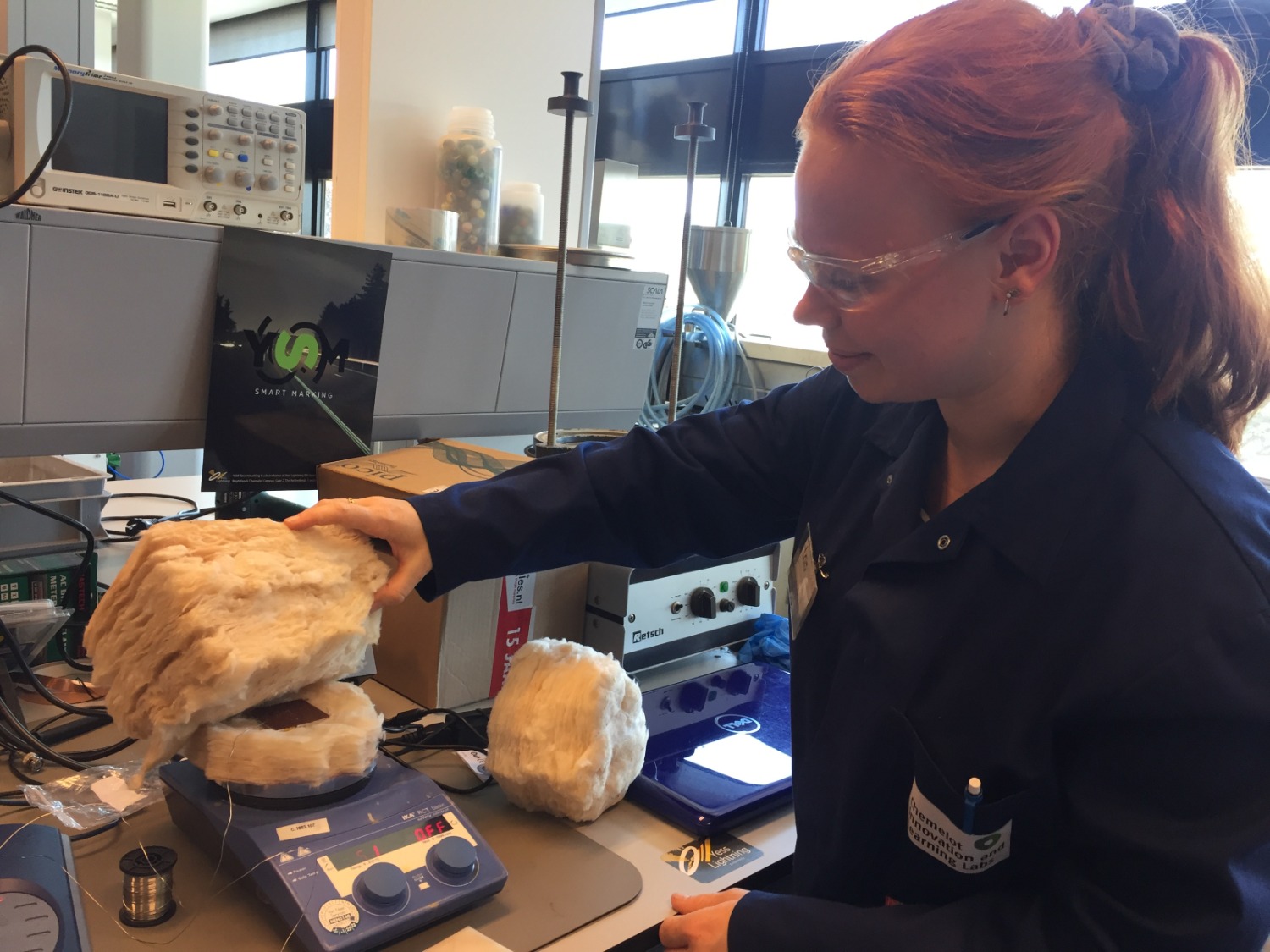 3D printing provides so many possibilities for product design that it is a highly suitable method for creating customised products. It also makes it possible to print porous and therefore lightweight structures. This provides opportunities for various sectors. The Technology for Health research group is involved in the ENLIGHTEN project. Researchers, designers, machine builders and materials experts from companies and knowledge institutes are working together in this project to resolve the challenge of how to create unique, functional and high-quality lightweight products with 3D printing.
When we talk about 3D printing, people often think about the shape and appearance of a product, but 3D printing also lets us influence properties such as weight or temperature regulation. The internal design of the product, the choice of material and the printing method are important factors in this. To develop high-quality functional products, these factors have to be fully adapted to fit in with each other, so we need to combine all our knowledge about them.
3D printing for healthcare, construction and the automotive industry
This is especially interesting to the healthcare, construction and automotive sectors. It means, for example, that we can print prostheses or implants that mimic natural tissue. And it also allows lightweight, rigid structures to be printed. In the construction industry, this could lead to lower material costs and less fuel consumption when transporting these materials. In the automotive industry, it means the ability to manufacture lightweight cars that consume less energy.
Research into lightweight products
The research starts by accumulating more knowledge. Printing various polymers using various printing strategies and microstructures lets the researchers gain new knowledge about properties such as strength, softness and thermal regulating capacity, as well as their mutual interactions and how they relate.
This knowledge is then applied to three specific cases:
Printing durable and comfortable prostheses. In addition to the fit, properties such as softness, thermal regulation, moisture regulation and weight are important for the user's comfort when wearing prostheses.
Printing innovative facade elements that are sufficiently strong and insulating.
Printing a lightweight car to save fuel. To demonstrate this case, the researchers have chosen to print a racing car that complies with the safety requirements of Formula Student races.
The Hague University of Applied Sciences is developing a new minor based on that new knowledge.
Working together in a consortium
This project is funded by a RAAK SME grant from Regieorgaan SIA. The Material Sciences research group at Zuyd University of Applied Sciences is leading the project. In addition, more than 10 companies are involved, including Chemelot Innovation and Learning Labs (CHILL).
Duration
This project runs until December 2022.