The Lighthouse
The Lighthouse is a platform for students and staff members of The Hague University of Applied Sciences with a program full of interesting activities on current, social and global issues.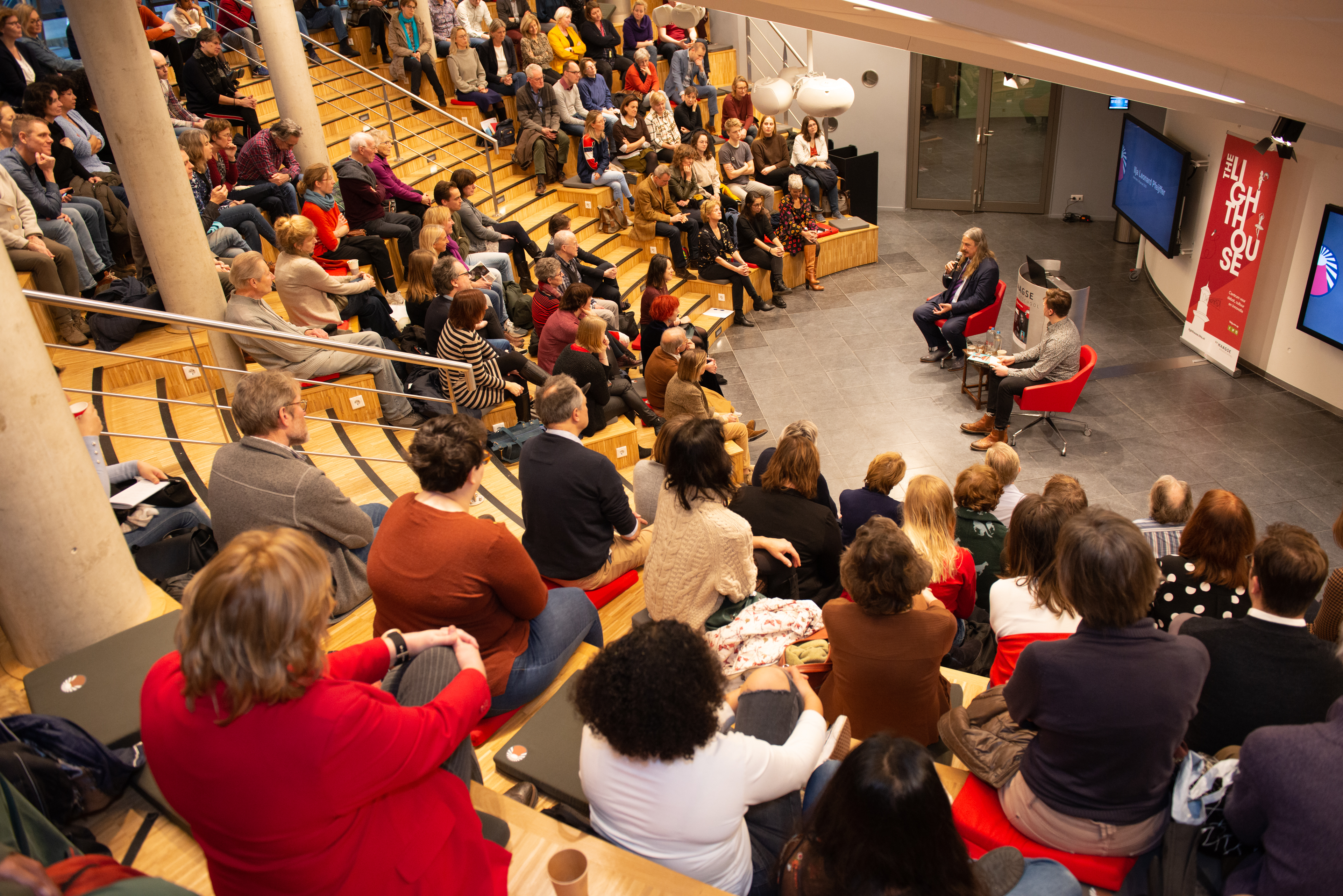 The Lighthouse offers various informative and inspiring activities like lectures, discussion and debate, personal stories, workshops, exhibitions, movies and performances. With remarkable topics that matter to The Hague University of Applied Sciences prompted by current events and social issues.
This complements the global citizenship of our students which we as a university consider as important. Look beyond your own boundaries, meet people from different backgrounds and see the world from another point of view.
The Lighthouse prefers to organize these activities together with students, lecturers and researchers. We also organize events with external parties. The Lighthouse events take place on and around the central square of the main building at Johanna Westerdijkplein. All events are free of charge for students and employees of the university. External visitors are also welcome.